Concrete Cutting , Core Drilling & Chemical Anchoring
Core drilling techniques are used when precise, circular cuts are needed in concrete. Holes of almost any diameter are easily drilled to make openings in the concrete for plumbing, electrical and HVAC installations. Core drilling is also commonly used to create holes for routing cables or placing anchoring bolts, installing load carrying devices like dowel bars, or for analysis of structures or rock s. The core drill can either be hand-held or mounted to the surface that will be drilled. The core drill can be used on concrete and many other surfaces. Core drills can be operated in any orientation -- on the ground or floor, on a wall, in a ceiling, etc. Holes can be drilled almost any size ranging from 3/8" to in excess of 60" in diameter and virtually any depth with tube and shaft extensions available.

Wall Sawing

Typical Applications Include: Straight, smooth finished openings in walls, ceilings, and floors. Accurately sized, fixture ready openings. Wall Sawing is used to cut an opening in concrete that is straight or beveled like a dimensional door, opening of a window or vent of A/C etc, our technicians use the diamond blade wall saw. To ensure a perfect cut, the diamond wall saw blade is mounted on the spindle of the wall saw and then run along the wall saw track. This track allows the saw to be used on areas such as vertical walls or steep inclines as well as concrete foundations. SharpDrilling Sawing and Drilling is experienced in many wall sawing scenarios. Cored chain sawed corners can be used to prevent over-cuts caused by the diameter of the saw blade due to wall thickness. This protects a structure's integrity. Cores through the middle of the sawed section can be used for easier removal of the panel.
Slab Sawing
For horizontal flat surfaces, slab sawing is a more efficient and less time consuming than jack hammering. Slab sawing is also a more effective technique because it causes less strain on the structural areas. Back
concrete coring riyadh concrete testing riyadh diamond tools riyadh core drills riyadh Slab Sawing riyadh Wire Sawing riyadh concrete cutting riyadh tyrolit riyadh core drill riyadh concrete drills riyadh concrete drill riyadh concrete cut riyadh core drilling riyadh drill concrete riyadh concrete drilling riyadh how to cut concrete riyadh cutting concrete riyadh drilling into concrete riyadh drilling concrete riyadh precision concrete cutting riyadh accurate concrete cutting riyadh concrete core drilling riyadh concrete cutting and breaking riyadh wall sawing riyadh concrete cutting and drilling riyadh cut concrete riyadh concrete wall cutting riyadh concrete slab cutting riyadh concrete core drill riyadh concrete core drills riyadh concrete cutting contractor riyadh concrete cutting service riyadh drilling core riyadh cutting concrete block riyadh wall cut riyadh coring drill riyadh wall cutting riyadh core drilling equipment riyadh wet core drill riyadh concrete cutting services riyadh concrete drilling services riyadh cutting concrete slabs riyadh cutting concrete floor riyadh drilling through concrete riyadh drilling in concrete riyadh affordable concrete cutting riyadh concrete wall sawing riyadh how to drill concrete riyadh core hole drill riyadh core drilling concrete riyadh core drilling companies riyadh drill core riyadh speedy concrete cutting riyadh chemical anchoring dammam riyadh coring drills riyadh deep core drilling riyadh how to core drill riyadh core drilling contractors riyadh concrete coring drill riyadh concrete wire cutting riyadh cutting concrete slab riyadh masonry core drill riyadh drill into concrete riyadh make hole riyadh concrete drilling and cutting riyadh cutting concrete walls riyadh concrete cutting systems riyadh advanced concrete cutting riyadh concrete cutting solutions riyadh drill through concrete riyadh how to drill into concrete riyadh core drill concrete riyadh how to cut concrete board riyadh cutting concrete wall riyadh core drilling services riyadh core drilling specialists riyadh core drilling jobs riyadh concrete hole riyadh coring drilling riyadh best drill for concrete riyadh how to drill through concrete riyadh how to drill in concrete riyadh drill for concrete riyadh how to cut concrete slab riyadh cement core drill riyadh core hole drilling riyadh core sample drilling riyadh eastern concrete cutting riyadh core drilled riyadh power concrete cutting riyadh what is core drilling riyadh core sample drill riyadh hole core drill riyadh complete concrete cutting riyadh how to core drill concrete riyadh core concrete drill riyadh reliable concrete cutting riyadh core drill for concrete riyadh core drills for concrete riyadh what is a core drill riyadh how to cut a concrete wall riyadh what is concrete cutting riyadh drill for concrete walls riyadh core drilling concrete walls riyadh concrete chemical anchoring riyadh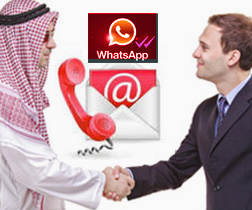 Sales